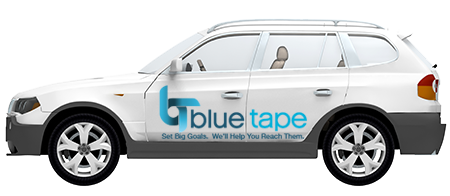 You know, it is that signage you see on the city bus, or cars and trucks of all sizes, as you travel city streets and interstate highways.  Vehicle Wraps are considered "outdoor" advertising – like billboards.  But, they are much less expensive and, statistics suggest, more effective. According to the Outdoor Advertising Association of America:  Mobile advertising can be the most effective and efficient form of outdoor advertising, reaching more consumers at a lower Cost Per Thousand Impressions (CPM) than any other form of outdoor advertising. 
More than 95% of Americans are reached by media targeting vehicle drivers and passengers. 
One vehicle wrap can generate between 30,000 - 70,000 impressions daily.