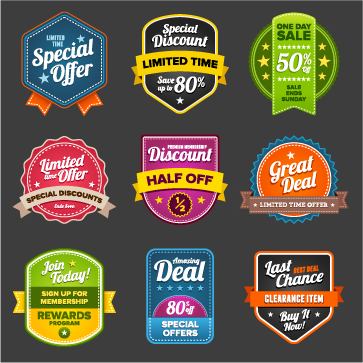 Labels & Stickers are one of the few items that can be used for both marketing and management functions.  Regardless of the application, the proper design and production of labels and stickers can be critical to logistics:
Return address labels
Mailing labels
UPC codes for inventory
And to marketing:
Product labels
'Clings' for use on store windows or display cases
Bumper Stickers 
Each of our customer's Label & Sticker projects is custom – not from a one-look-fits-all template.  Our services include:
Working from your files or providing graphic design and layout.
Providing an outstanding selection of materials, shapes and sizes.
Labels delivered on rolls or flat sheets.
One color to full color, offset or digital printing.
An array of finishing options such as die-cutting, embossing, foil-stamping and more.