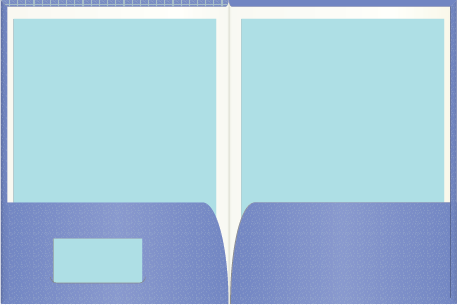 We work with our customers to create much more than a way to deliver information.  Custom Presentation & Pocket Folders are also great at making lasting impressions.  With our production capabilities we can produce from one to thousands.  We even have the technology to personalize each folder so it's intended recipient can make a personal impact!
Each of our customer's pocket folder projects is custom – not from a one-look-fits-all template.  Our services include
Working from your files or providing graphic design and layout.
Providing an outstanding selection of papers, including special orders.
One color to full color, offset or digital printing.
An array of finishing options such as die-cutting, embossing, foil-stamping, folding and more.
Stitch-In additional marketing or sales information.
We can also coordinate the insert sheets to be used in the presentations you make – designed and pre-printed or printed shells to be fed through your office printers.