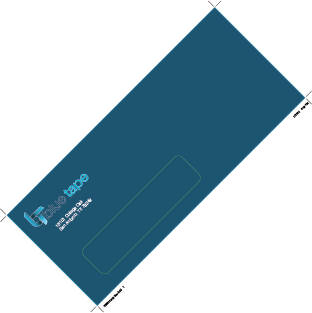 Regardless of what is inside, professionally designed and printed Envelopes will help make a great impression.  For correspondence and proposals we make sure envelopes perfectly match your letterhead and business cards. Plus we also provide hundreds of choices of hard-working utility envelopes.
Each of our customer's envelope projects is custom – not from a one-look-fits-all template.  Our services include:
Working from your files or providing graphic design and layout.
Providing an outstanding selection of papers, including special orders.
Utility envelopes – window, catalog, booklet and more.
One color to full color, offset or digital printing.
An array of finishing options such as die-cutting, embossing, foil-stamping and more.