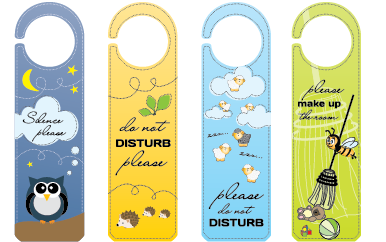 In order to create awareness and deliver special offers, companies are continually looking for fresh, effective ways to get their message out and in front of consumers where they live.  Door Hangers can be perfect for:
Home Service Providers – Carpet Cleaning, Plumbers, HVAC, Maid Service
Real Estate Companies
Restaurants
Lawn Care Companies
They can also be used to target specific neighborhoods based on geographic and even demographic targeting.
Each of our customer's door hanger projects is custom – not from a one-look-fits-all template.  Our services include:
Working from your files or providing graphic design and layout.
Providing an outstanding selection of papers, including special orders.
One color to full color, offset or digital printing.
An array of finishing options such as die-cutting, embossing, foil-stamping, and more.