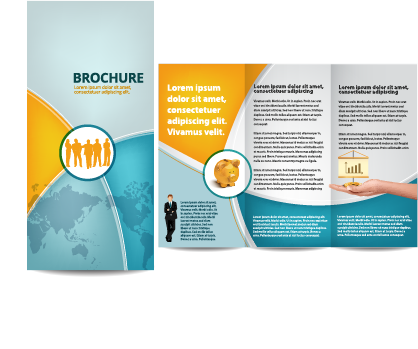 People expect companies they do business with to have printed marketing and sales literature. Spending a few dollars on stationery items such as business cards and letterhead is a great first step, but if you want to look like you mean business, you should consider Brochures & Flyers. People want printed material to take home and read at their leisure. In addition to directing people to your website, a brochure adds a personal touch. It lends additional credibility and details on what your products or services can do for them and why they should buy from you. Brochures also support other advertising, direct mail, or online promotions, and can be used as a sales tool by distributors. In short, a good brochure sells.
Each of our customer's professionally produced Brochures and Flyers are custom made – not from a one-look-fits-all template.  Our services include:
Working from your files or providing graphic design and layout.

Providing an outstanding selection of papers, including special orders.

One color to full color, offset or digital printing.

An array of finishing options such as die-cutting, embossing, foil-stamping, folding and more.

Generating electronic versions for e-readers.