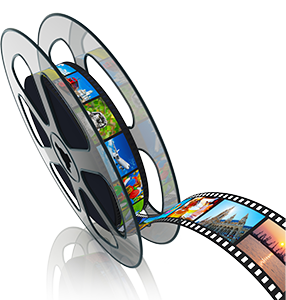 Why Videos?  Because people watch them and are influenced by them.  It is true for business-to-consumer and business-to-business marketing.  And, it is likely to be the case for a long, long time, primarily because of the role video has played in consumer's lives.  The impact of video began with motion pictures.  It continued with television and even video games.  Now, it is all of the above delivered on wide-screens, desktops and laptops and even mobile devices.  To "get the full picture" consider these numbers from comScore: 
100 Million internet users watch online video each day.
45.4% is the percentage of internet users who view at least one video each month. 
90% is the  percentage of online shoppers who said they find video helpful in making shopping and buying decisions. 
75% is the percentage of executives who told Forbes  they watch work-related videos on business websites at least once a week.
Blue Tape has the resources to help add impact to your marketing through video. Now, sit back and pass the popcorn!