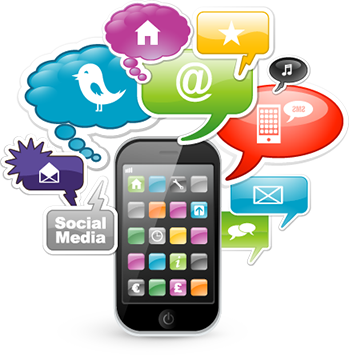 Blue Tape's Social Media marketing helps align your social media strategies and tactics with other channels, so your messaging is amplified and your branding is consistently reinforced in all places a prospect may find you.
Drive traffic to your website and landing pages directly from social media.

Add social-sharing buttons to emails and landing pages so that all your channels are connected.

Plus, with our Website Visitor Tracking we provide reports on Social Media as well.
​
Make the most of your posts
Maintaining a productive blog is a serious commitment of time and content development. Make every blog post count -  optimize each for search engine discovery and inbound traffic.
Blue
Tape
provides an SEO audit of a draft post, giving real-time SEO scoring to help boost the page's rank. Once you've developed your custom keywords for landing pages and ADWords, the same list can then be used to optimize blogs, so you're assured of consistency across all inbound channels.
Blue
Tape
supports WordPress and Drupal, the two most popular blogging platforms.