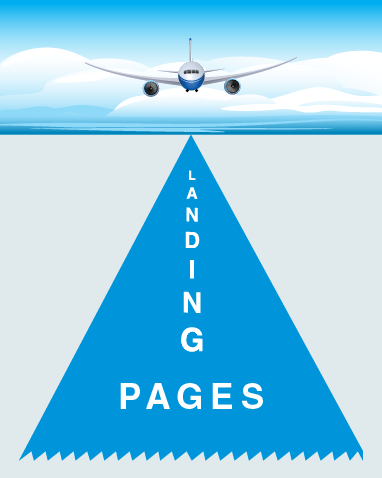 Marketers are leveraging direct marketing, search engine marketing (paid and organic), along with social media marketing to get more people to visit their websites. However, getting someone to visit a site is relatively meaningless if they can't or don't interact with it. The key to getting that interaction - and converting visitors to prospects and customers - is a good landing page.  Simply put, a Landing Page is the first page a visitor sees when they visit a website.  If that landing page also gives them ways to interact, like filling out a form, it is called a Response URL (RURL).  These pages must be well designed and easy to use if traffic is going to be converted into something valueable.....like:
Purchasing a product from an online store.

Participating in a survey.

Requesting additional information like a whitepaper or newsletter.

Requesting to be contacted by a representative.
​We'll help make sure that the landing pages you use in your marketing efforts create action.... and opportunities.