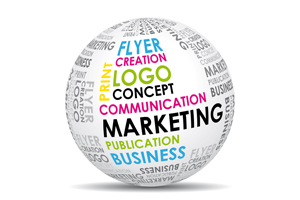 The process of obtaining or producing, by particular care and effort, materials to be viewed or read in large or small quantities by a mechanical or digital process involving the transfer of text, images, or designs to paper or electronic media.

Whoa! Sounds a little bit like Charlie Brown's teacher, right? We understand that no one wakes up thinking to themselves, "I can't wait to order some printing." Nevertheless, printing is a means to an end. Training manuals, packing slips, a direct-mail piece, a brochure that a prospect takes, or that a sales person leaves behind, a poster, table tent or counter card at point-of-sale, packaging for a new product roll-out, a QR code to link a smart phone to an on-line offer are just a few of the ways that printed material can be essential, even critical to the support of a successful business or non-profit organization. What is your objective? Need to deliver a message? Generate leads? Higher sales? Improved communication between departments? Improved Training? Whatever your objective is, printing may be part of the answer.


Remember our commitment to you: we provide what we say we will provide, when we say we will provide it, for the price that we quote ... Every Time!