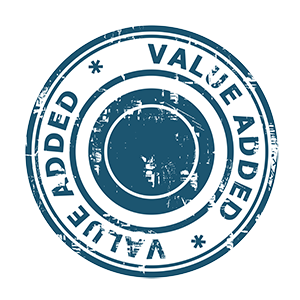 Blue Tape's Value Added Reseller (VAR) Program is a smart way to provide your customers additional marketing, print and promotional products and services... while creating a nice commission stream for your company.
The Program:
Blue Tape provides marketing resources for self-promotion for our Value Added Resellers at a reduced cost. As long as they are use to cross-selling the products and services we provide for existing customers, or to help acquire new ones. Then, we provide support in putting together presentations and proposals to close the opportunities you create. Finally, we provide "best in industry" customer service after the sale.
Your customers turn to you for the unique expertise you provide. Your Value Added Reseller partnership with Blue Tape simply expands the reason's your customers' will look to you for solutions. As part of our VAR Partner Program you can count on us to take care of the details:
We bill the end-user.
The end user pays the invoice directly.
We generate a check to you at the end of the month in which your customer pays.
We'll send you an itemized listing of all your sub-accounts monthly.
Find out more by contacting us to discuss the benefits and let us answer any questions you might have about our Value Added Reseller Program.